The third China International Consumer Products Expo is scheduled to be held from April 11 to 15 in Haikou, the capital city of south China's tropical island province of Hainan.
HAIKOU — Exhibition booths have been set up for the third China International Consumer Products Expo, slated to open next week in southern China's island province of Hainan, and preparations are currently underway to put the exhibits on display.
Compared with the previous years, the overall design of the booths this year is more fashionable and has a modern touch, according to the organizing committee.
In accordance with the expo's green and low-carbon hosting concepts, most of the companies and countries have chosen eco-friendly materials for building their pavilions and booths, the committee said, adding that after the exhibition, these materials can be recycled.
Over 3,100 brands from 65 countries and regions will partake in the third CICPE, the first large-scale international expo after China optimized its COVID-19 response. The total exhibition area will reach 120,000 square meters, an increase of 20 percent over the previous edition.
Booths set up for China consumer products expo in Hainan.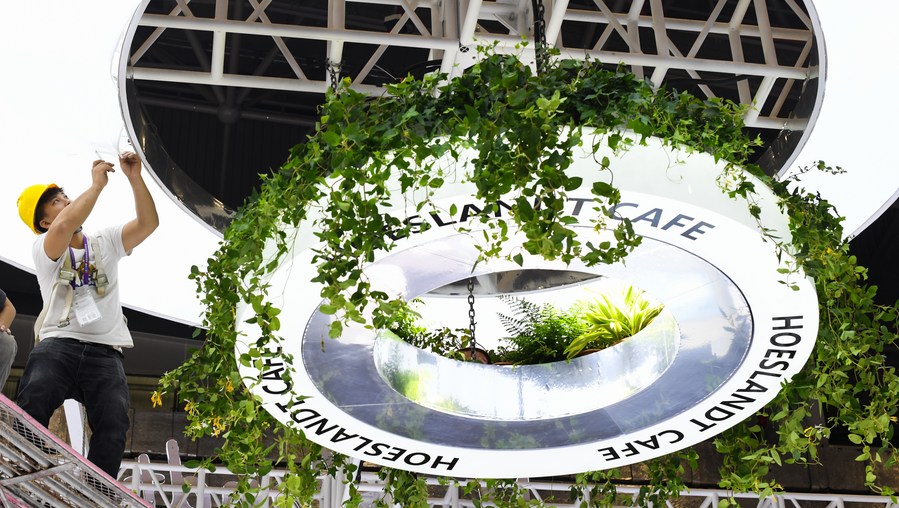 Preparations including the release of new images of the mascots, decoration of the exhibition center, and the customs clearance of the first batch of exhibits are underway.
The mascot Yuanxiao is made up of two Hainan gibbons, and the new images of the mascots are known as the "mechanical Yuanxiao", which combines high technology, advanced manufacturing, and Hainan culture.
China's consumption, and imports are on the rise!
WELCOME TO CHINA AND HAVE A GREAT SHOW IN 2023!